Longview Publishing
The History and Hulley Families of the One House, Rainow near Macclesfield, Cheshire
by Ray Hulley
ISBN 0-978-0-954014-1-1 (Second Edition) Published February 2015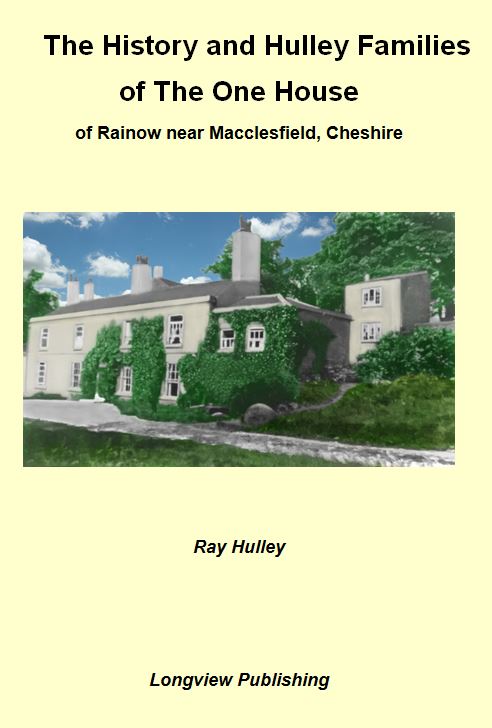 This 86 page book describes the story of an ancient Cheshire country house from 1166 up to its demolition in 1939, a period of over 770 years. It includes over 50 illustrations and line drawings, many in colour, together with full details of the Hulley family who owned the house from 1488 to 1912, together with the family tree containing 107 family members.
Please complete the Order Form to purchase the book.
The book's Contents and the Coat of Arms of Holland Hulley are available to view online.
Further information on other Hulley family trees in Cheshire can be found in the Family Trees, Cheshire section of this website.

Top of Page
Copyright © 2000-2022 Ray Hulley. All rights reserved.